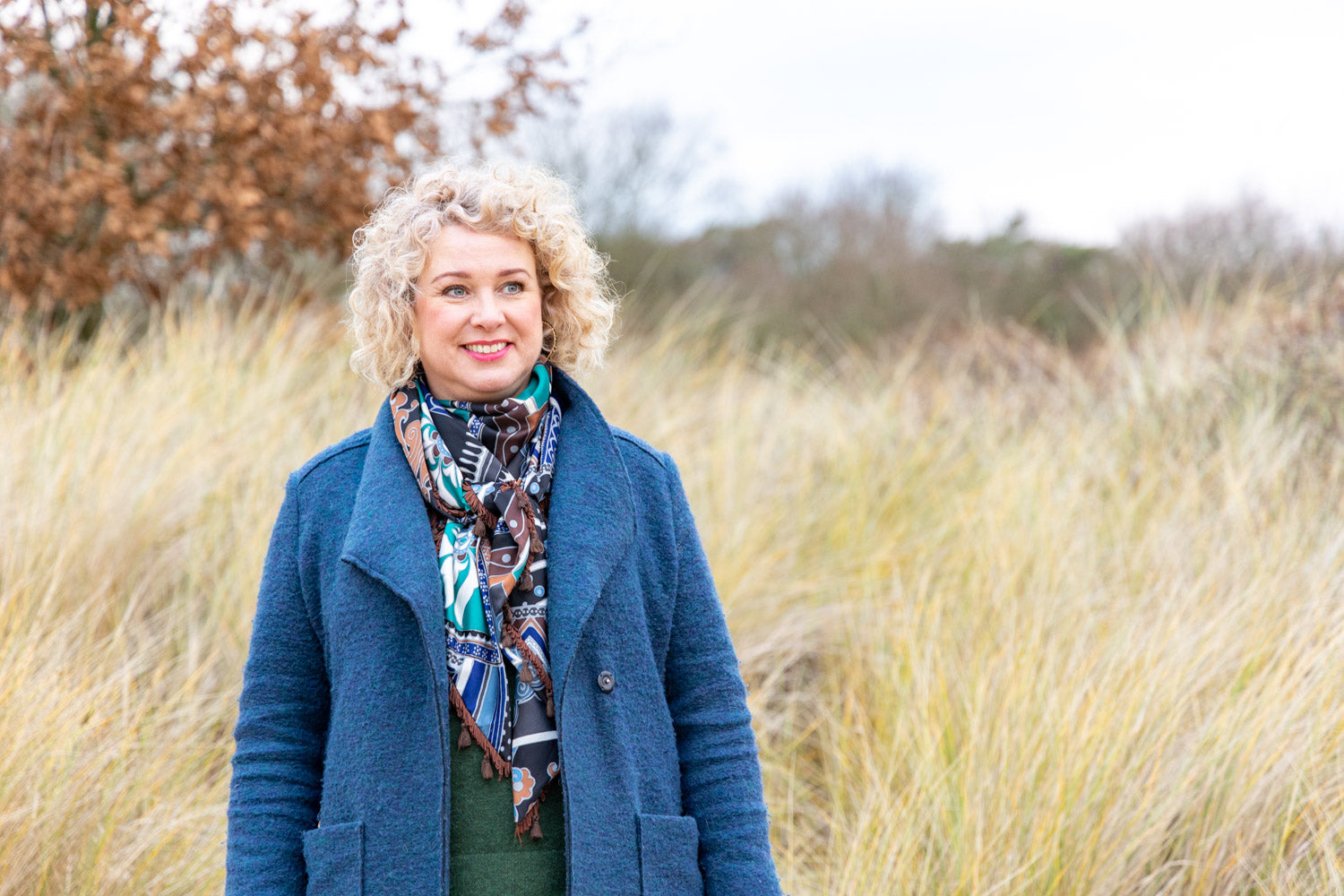 About Daan Design
Who is the face behind Daans Design and who designs the beautiful exclusive jewellery?
Meet Danielle Valkering , designer of unique gemstone and pearl jewelry. Danielle has always been in love with jewelry, colors and glittering objects. After years of being active in banking, she decided to change course.
In 2018 she started the webshop Daans Design. In her studio in Egmond she designs handmade gemstone earrings or necklaces with gemstones and pearls.
"I was looking for unique earrings for myself, but I couldn't succeed. Most of the earrings were priced high but did not contain any real gemstones or pearls and were also of poor quality. I thought, I can do better myself".
And so it happened. Danielle started designing a bracelet and later earrings and necklaces. The range has now grown into a wide range of luxurious and exclusive jewelery with precious stones and pearls.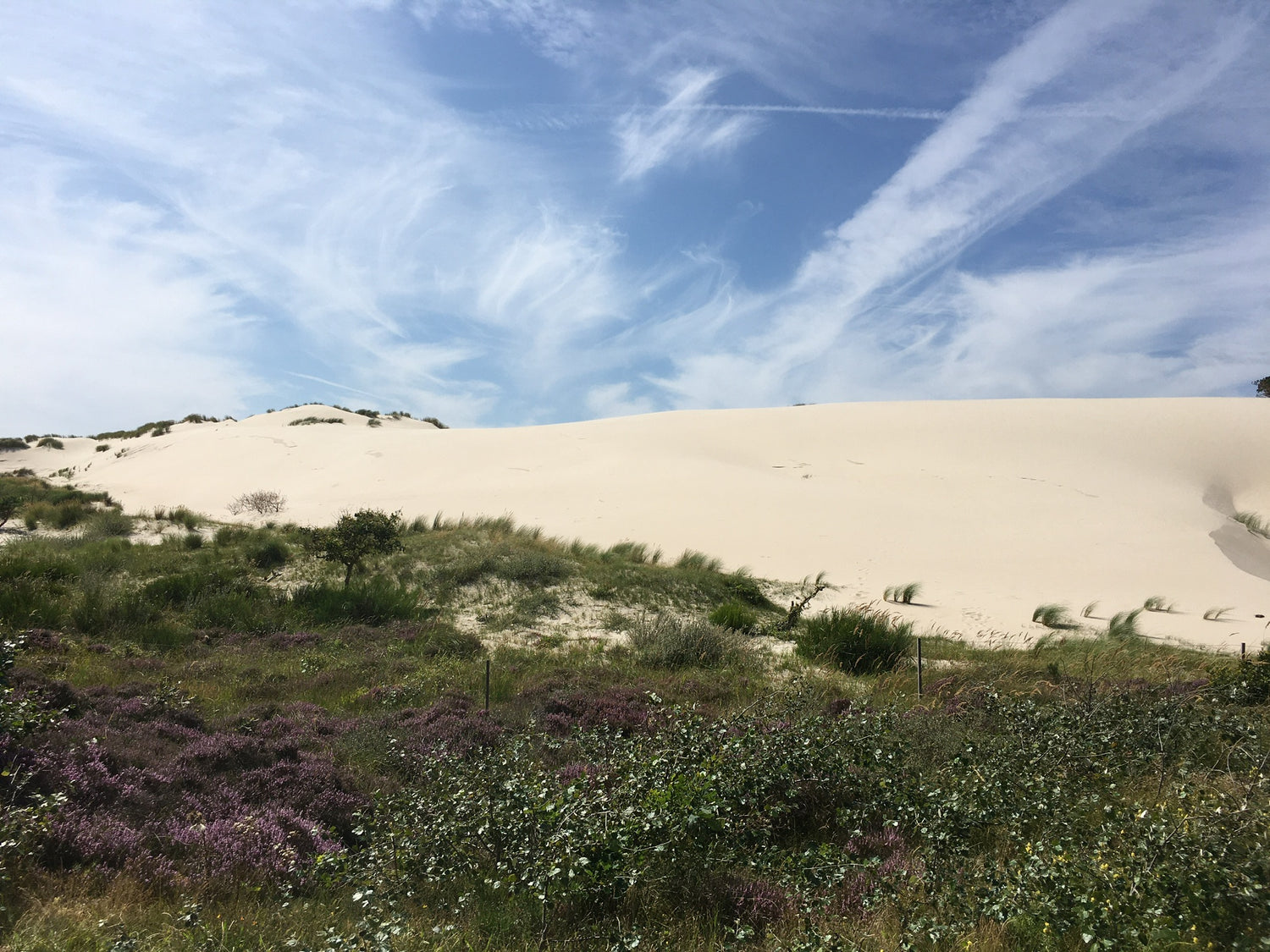 "Natural" inspiration
She gets her inspiration for unique designs from nature. In her spare time, Daniëlle likes to walk through the woods or on the beach and comes home full of new insights and inspiration. In addition, she gets her inspiration from colors from her environment.
"Colors are a source of inspiration, for example from nature or the colors of a bouquet of flowers. That color combination can lead to a beautiful design. Then I will see if I have gemstones in that color and make a composition of them."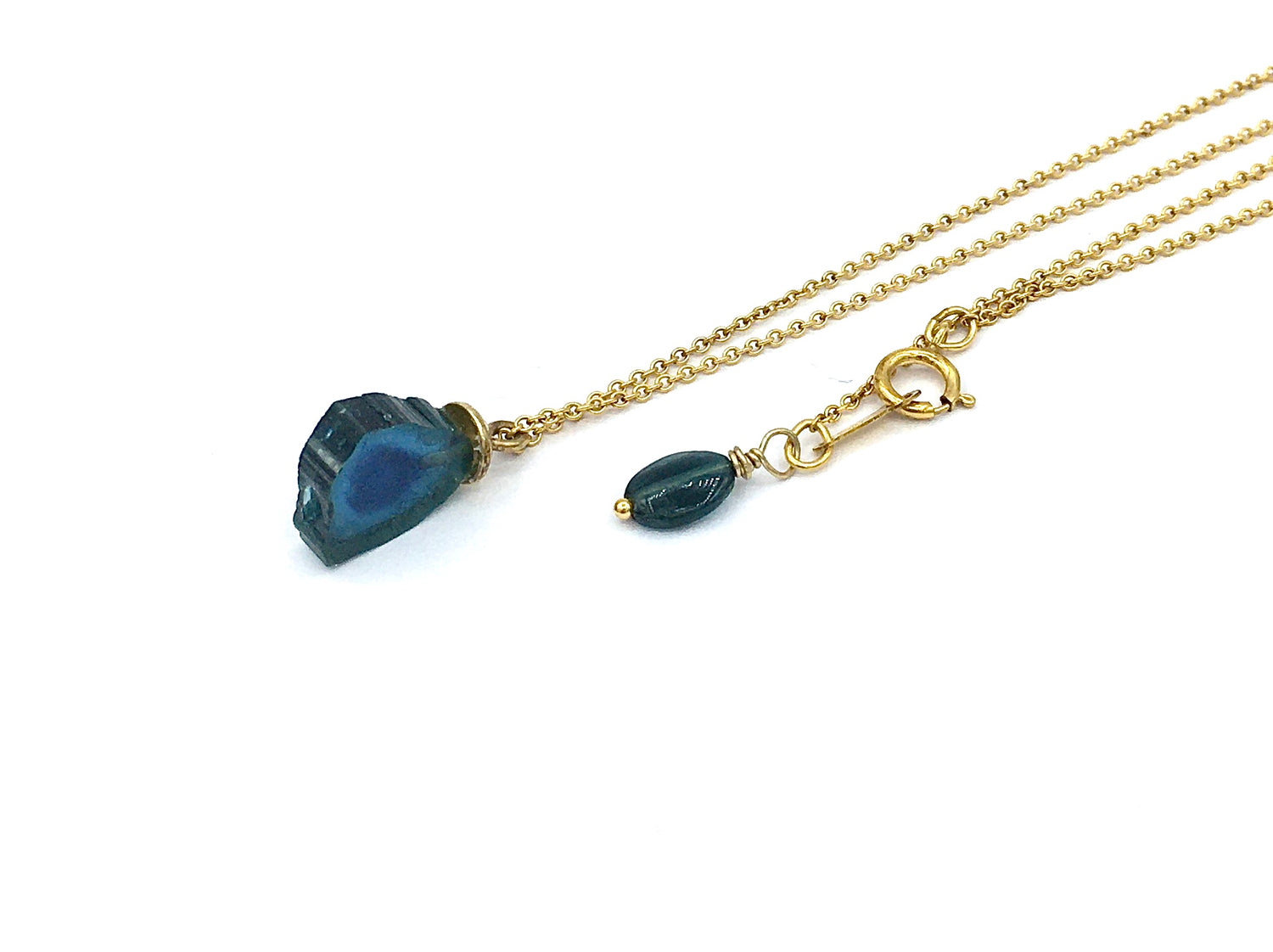 Designing exclusive jewellery
Daans Design designs handmade jewelry from gemstones or pearls. Danielle works with real pearls, exclusive gemstones, 14 carat gold, 14 carat gold fill and sterling silver.
In her search for high quality gemstones she came across tourmaline . It was love at first sight.
"The beautiful and diverse colors of these gemstones is why I immediately developed a great love for these gemstones."
Tourmaline is very rare and therefore very special and exclusive. It is no coincidence that the jewelry with tourmaline are all "limited editions" at Daans Design.
High quality gemstones and pearls

Daniëlle buys the pearls and gemstones from exclusive partners abroad, with whom she has been doing business for years. Daans Design jewelry is characterized by high quality AA or AAA quality gemstones. These high quality stones ensure that the gemstones and pearls last for years without losing their sparkle or fading the color.
In addition, the jewelry is suitable for most people with allergies. However, the gemstones and pearls are not very resistant to water, alcohol, soap and perfume.

Dans Design commissioned
In recent years, Daans Design has gathered a regular customer base. Daans Design often also works on commission. Customers come up with an idea and then Daniëlle develops it into a proposal and comes up with a suitable color palette. Using various photos and videos, Daniëlle takes her customer through the process of designing unique jewelry. This creates a special and exclusive, a 'one of a kind' jewel.
Personal contact is paramount for Danielle when dealing with customers. Are you curious about the possibilities or do you also want to have a unique and special piece of jewelery designed?
Please contact us at info@daansdesign.com or via Whatsapp .

In the media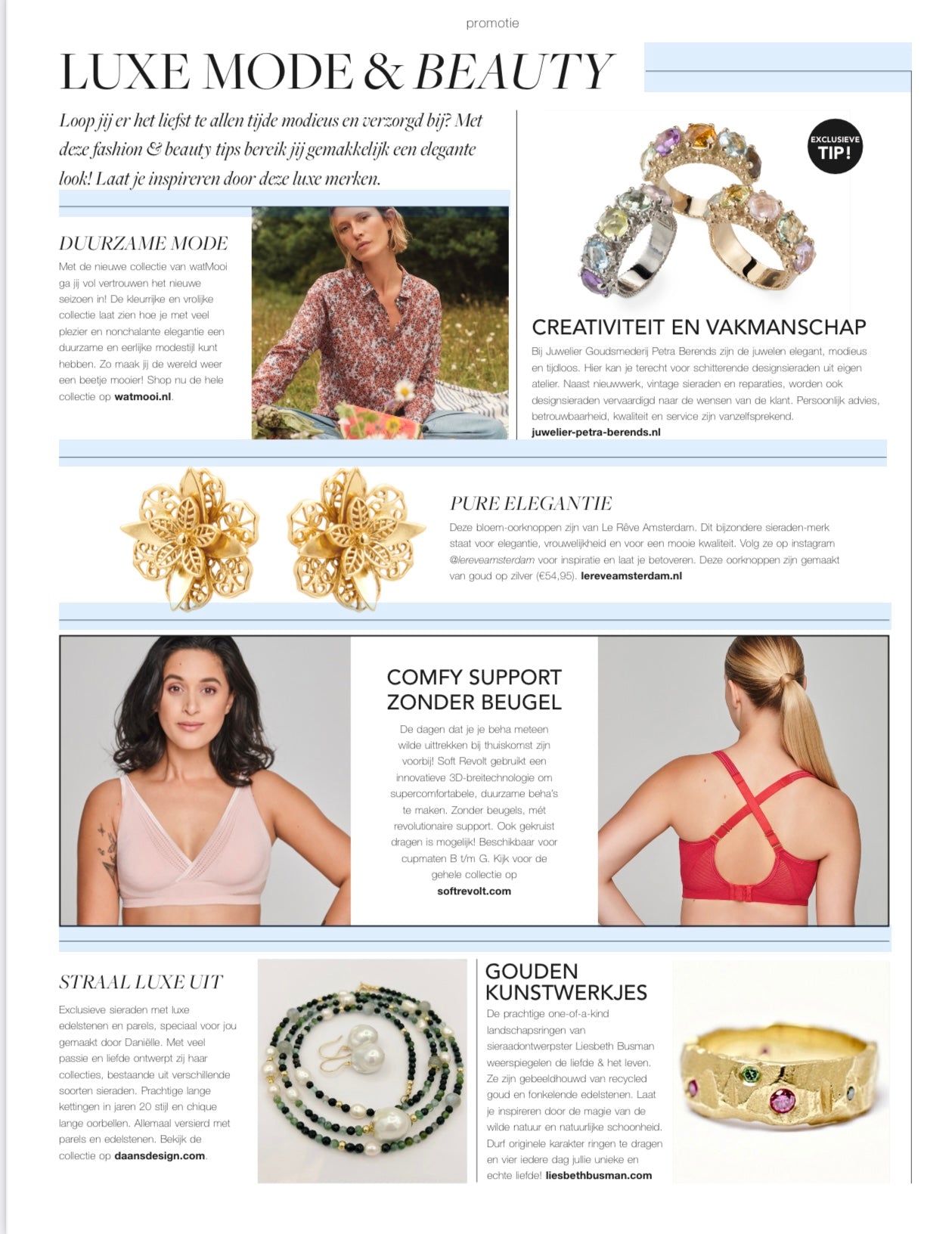 Nouveau
The big fashion issue March 2023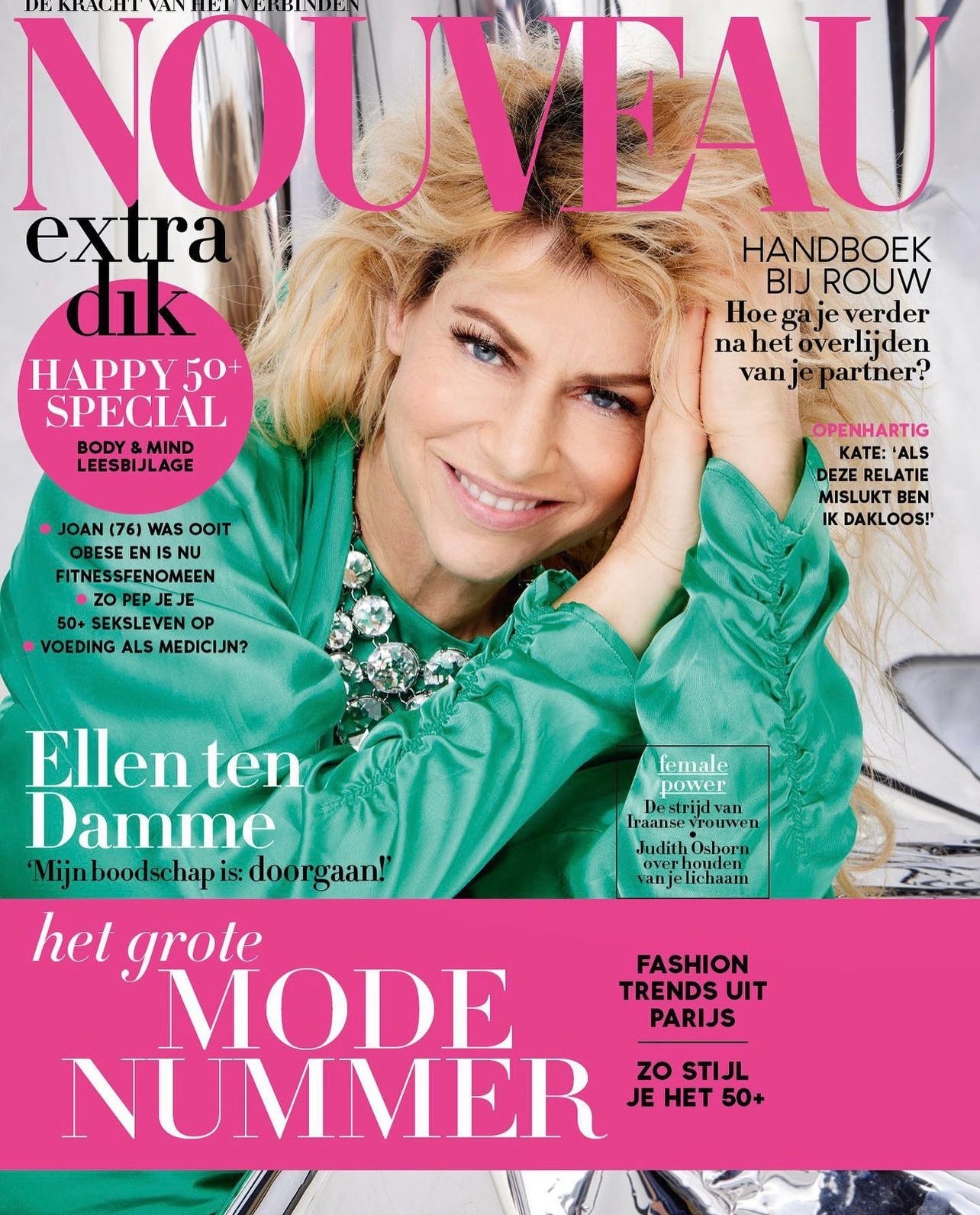 Nouveau
The big fashion issue November 2021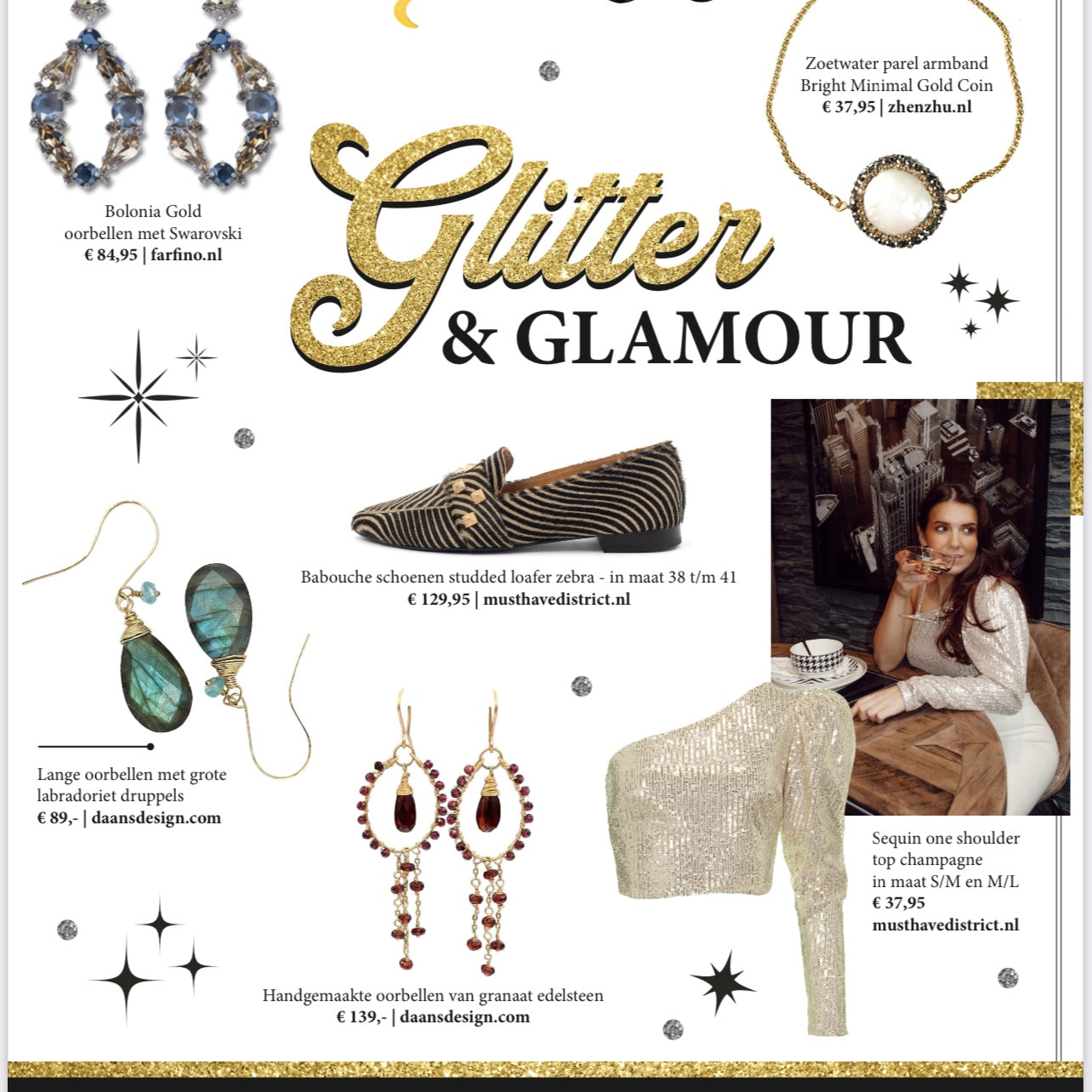 Nouveau
November 2022 Glitter & Glamor