Daans Design at Flying Solo Paris!
Daans Design in Paris
Daans Design in the new Flying Solo Paris store in the heart of Paris and online in their Paris webshop.
In La Poste du Louvre, a premium location close to the Louvre Museum.
Daans Design Paris
Unique handmade jewelry with precious stones and pearls
Each gemstone necklace or earring is made by hand. The right gemstones are chosen with love and craftsmanship.
The real pearls have a super shiny luster and the luxurious gemstones are of high quality. Because we work with real materials and exclusivity is a condition, there is only a limited edition of each piece of jewelry.
The jewelry is made of high-quality sustainable materials such as 14 carat gold, 14 carat gold fill and 925 sterling silver.
Exclusive luxury jewelry with real gemstones and real pearls.
Elegance and exclusivity at its best.
~ Beauty begins the moment you decide to be yourself ~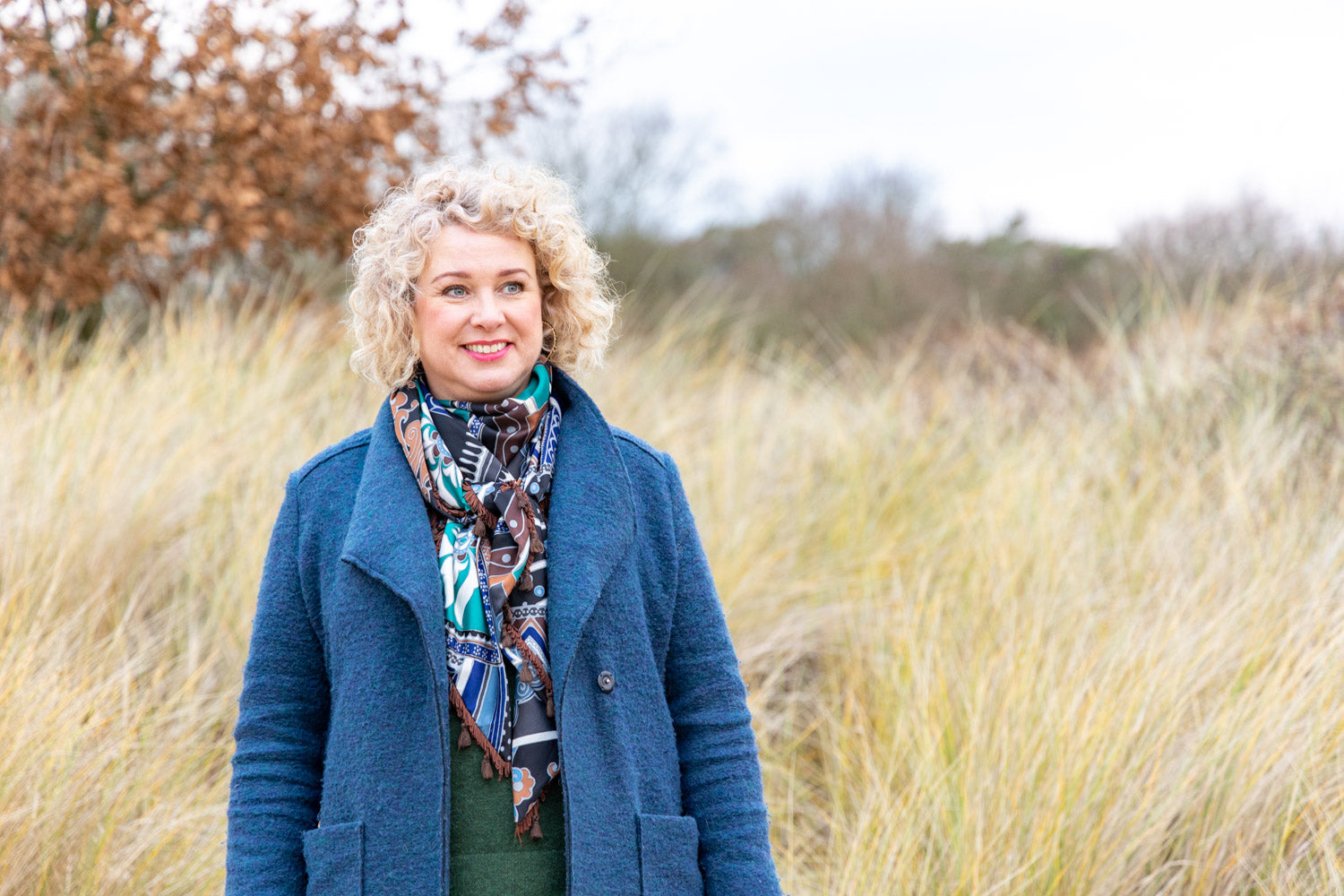 ABOUT DAAN
Meet Daniëlle Valkering.
In 2018 she started Daans Design. In her atelier in Egmond, The Netherlands surrounded by beautiful nature, and the dunes that inspire her designs, she creates exclusive handmade jewelry with authentic gemstones and pearls.
READ MORE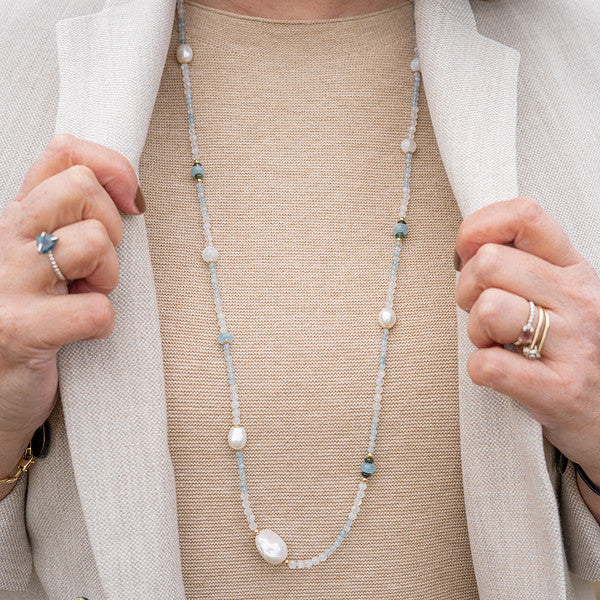 Personal jewelery in your personal style
Every woman has her own style, in terms of fashion and jewelry. Would you also like jewelry that matches your personality? Then consider exclusive handmade jewelry.
With handmade jewelery made of precious stones or pearls you can express your own style. For example, you can have a piece of jewelry made or adjusted or personalized with initial charms or birthstone. Or how about gemstone necklaces in a color that matches your skin or clothing?
With the jewelry from Daans Design you have jewelry that lasts longer than 1 fashion season. Timeless, exclusive and unique.
Testimonials
A friend asked me what I wanted for my birthday. Earrings from Daan's design I said! I am so happy with this unique and very fine and graceful gift. I wear the rose quartz earrings with great pleasure and I also get a lot of compliments about them.
My earrings are beautiful! Together with the necklace I am super happy with it! If I need jewelry again, I'll be happy to come and see you again. Thanks again for the two beautiful sets made by you.
What a treat, with chocolates! And so beautifully wrapped. I am intensely happy with it, so beautifully and refined made. The earrings are also light to wear and they go with everything I wear. I'm going to enjoy this a lot! Thanks a lot!
Handmade earrings gemstone and baroque pearl earrings
Daans Design designs unique baroque pearl earrings and
exclusive handmade earrings with luxurious gemstones such as opal and tourmaline.

For example, think of long earrings with stone, statement earrings, chandelier earrings, Maxima earrings or with clusters of gemstones with the appearance of a luxurious piece of jewelry. Daans Design earrings are handmade jewelry with the most beautiful gemstones and pearls, made of high-quality sustainable materials such as 14 carat gold, 14 carat gold fill and 925 sterling silver.
Gemstone necklaces and pearl necklaces
You can count on exclusive and handmade gemstone necklaces and pearl necklaces of good quality and with an original design. For example, opt for a minimalist gemstone necklace, luxurious gemstone necklace, Coco style necklace, a long sautoir necklace or hand-knotted pearl necklace or a hand-knotted gemstone necklace with buoy closure, all the way from now .
Bridal jewelry handmade
Daans Design also designs your bridal earrings with matching necklace for the big day. A short pearl necklace that matches your wedding dress including matching earrings or a special piece of jewelery with gemstones for more colour. It's all possible. Daans Design has a special Anna collection with wedding jewelery and designs jewelery on commission.
An exclusive gift for yourself or for the other
You can count on quality, service and customization. Earrings with real pearls, necklaces with tourmaline gemstones or bridal jewellery. Everything made by hand. Do you value exclusive jewelery that lasts longer than one fashion season and is made of durable high-quality metals and genuine gemstones and pearls? Then you're in the right place here. All jewelry is wrapped in beautiful gift paper and decorated with gift ribbon. And of course a luxury jewelry box is not missing to store the jewelry. Whether you are gifting yourself a new piece of jewelery or giving it to someone else: it is a present to unwrap.
Daans Design in Paris
Daans Design in the new Flying Solo Paris store in the heart of Paris.